Try Our Industry-Leading Software
Whether you want to modernize green screens, develop new web and mobile apps, or create Node.js IBM i applications, our software can help you do it quickly and easily.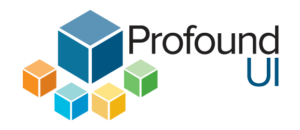 Deliver modern, web-based IBM i business applications
Try Profound UI now, including Genie and Profound Mobile.

Unlock your IBM i data & build API's with low-code/no-code solutions
Join the API economy with the easiest way to build, deploy and manage Profound API on IBM i.

Transform your IBM i applications with business-ready Node.js
Profound.js allows you to easily develop business apps and modernize legacy RPG applications using Node.js.
Download Product Updates
Existing customers, download the latest versions of our products here.