Join the Profound Logic team
What makes Profound Logic a wonderful place to work? The answer is simple – our team and, of course, our groundbreaking solutions are the best in the business! At Profound Logic, we believe in making business better. We lead the industry with completely integrated solutions for green screen modernization, new application development, mobile development, open-source, and rapid development/low code solutions for IBM i. Are you ready to join a dynamic team and start a rewarding career?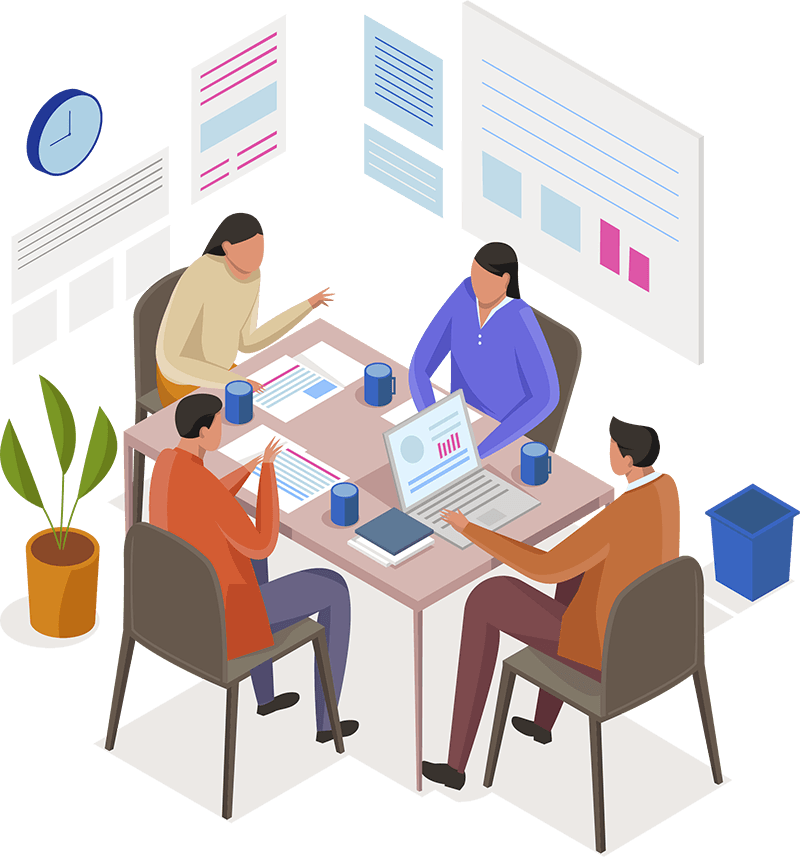 Why Work at Profound Logic?
Profound Logic has been innovating the enterprise development space for over 20 years. Developing enterprise software should be simple! So simple that companies can spend more time leveraging technology to create business value, not wasting time trying to make technology work.
Our comprehensive suite of transformation and application development software is continuously pushing the boundaries of what can be done with low-code JavaScript to meet the business needs of today and tomorrow.
Flexible Work Environment
At Profound Logic, we know flexibility is the future! Our team consists of a blend of remote and in-office workers across the United States. We pride ourselves on a life-first approach and offer flexible working conditions to all our employees. Our team empowers everyone to do their best work from wherever works best for them. Whether that be in their home, in the office, or on the road, we want our employees to be happy working wherever they are.
Diversity and Inclusion
At Profound Logic, we are committed to diversity and equity within the workplace. As an inclusive company, our employees are comfortable bringing their authentic selves to work. We know that having varied perspectives helps generate better ideas to solve the complex problems of a changing world. More importantly, it is the right thing to do.
Equal Opportunity
When we say open-door – we mean open door! The Profound Logic leadership team is always available and ready to hear new ideas, perspectives, and ambitions from all team members, no matter your department or experience level. Around here, we know everyone has a unique perspective to share and think we work better together, not in silos!
Each day we strive to create an open and safe space that reflects the diversity around us, where everyone feels seen, heard, appreciated, and empowered to succeed!
Career Growth
We want you to grow with us! We are constantly evolving to meet the needs of our customers. At Profound Logic, you will have the opportunity to chase your passions and flourish alongside us.
Our core values are not just talk! At Profound Logic, we incorporate them into every aspect of what we do. Every day we focus on innovation, simplification, and accountability to create the ideal working environment for our employees to thrive.
As a member of the Environmental Defense Fund, Profound Logic is dedicated to the future of our customers and our planet. We are committed to providing employees the flexibility they need to accomplish their tasks virtually, minimizing their need to travel, enabling more sustainable habits, and encouraging investment in their local communities.
Innovation
Got ideas? We'd love to hear them! We are always open to new and exciting ideas to further innovate our solutions! Creativity and innovation are highly encouraged for employees on all levels to pursue technologies that interest them.
Simplification
As we say – keep it simple! The simplification of processes allows us to ensure work-life balance for our employees and safeguard the efficiency of our solutions for our customers.
Accountability
At Profound Logic, we empower employees to be accountable for their work. This freedom allows our teams to take ownership of successes and learn from shortcomings in a positive environment. Our leadership feels fierce accountability and loyalty to our employees.
Who are we? Our team is an epic level assembly of the friendliest and savviest people in the industry.
Our founder and CEO, Alex Roytman, truly welcomes ideas from across every department and continually encourages teammates to try new things. His visionary leadership can be seen and felt no matter where your desk is.
Profound Logic has been around for over 20 years, so our developers have an excess of experience in application development, program development, coding, and more! We know knowledge is power, so our team is always happy to share their wisdom. At Profound Logic, there is always room to grow and flourish. We promote from within and inspire development at all levels! And our team, well, they're in it for the long haul! With several employees reaching their five or ten-year anniversaries on team Profound, it's easy to see why they have made Profound Logic a life-long career.
Working with Profound will give you experience working in a variety of industries. From transportation and banking to grocery stores and power sports retailers, at Profound Logic, we have worked with them all. Customers across all lanes of businesses trust Profound Logic. Don't just take our word for it – view our case studies and find out why customers trust our solutions and services.
Working at Profound Logic
We are committed to providing our employees with all the necessary tools for a happy and healthy working environment, and we prove that through our benefits.
At Profound, we offer a competitive salary, an impressive benefits package, and a rewarding work environment. If you are passionate, energetic, and hard-working, with a desire to join a team that redefines how modern enterprise web applications are built, then Profound Logic would like to talk to you.
Submit your resume and cover letter to careers@profoundlogic.com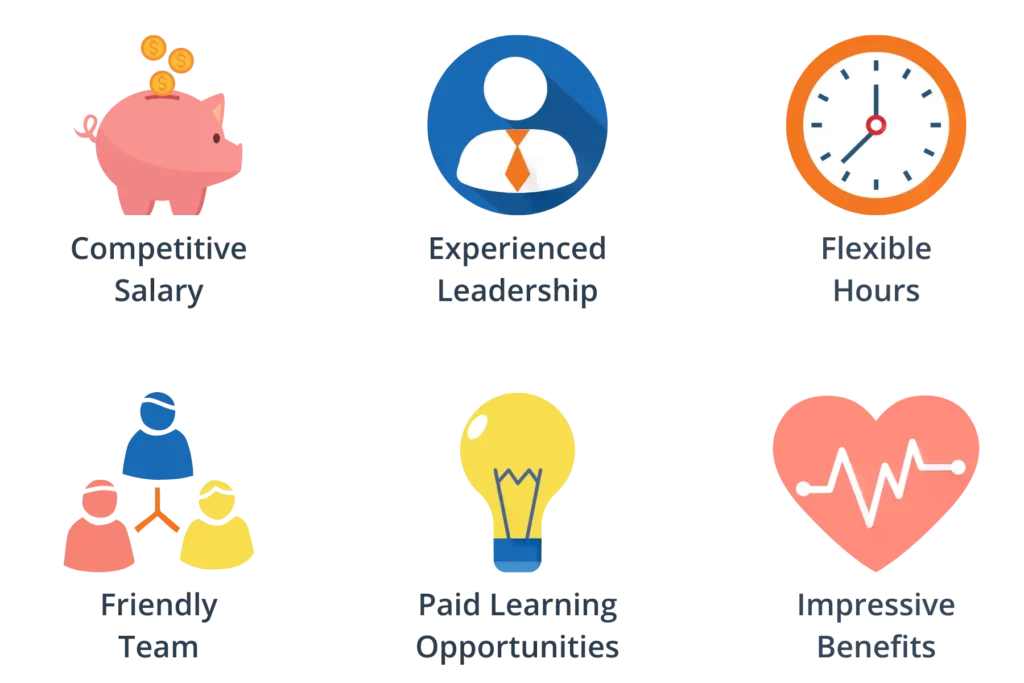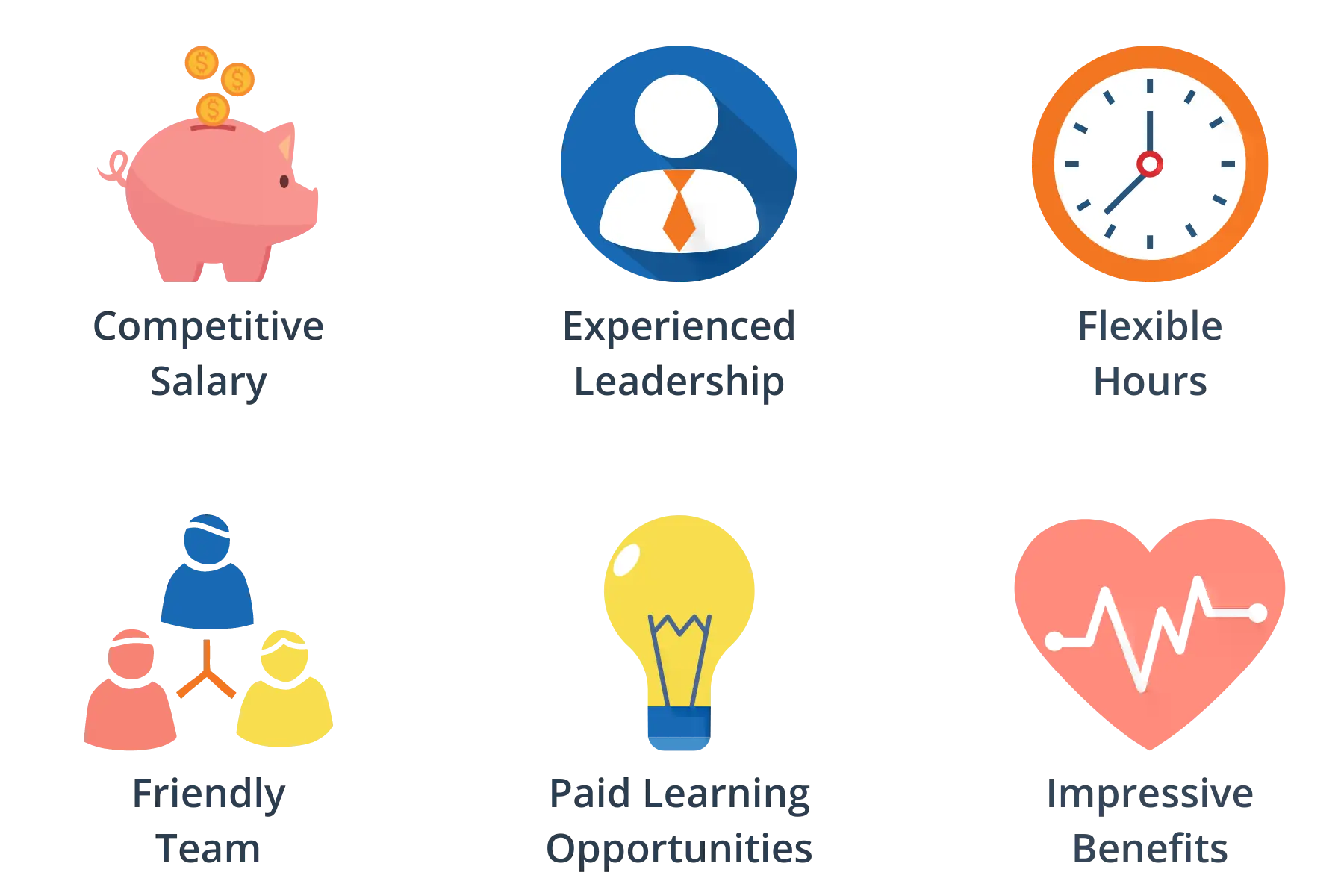 We have positions available in Dayton, OH; Orange County, CA; and Starkville, MS.
In my role at Profound Logic, I get to help IT teams speed up digital transformation with low-code (even no-code) rapid application development tools, minimal training, and professional services from A to Z! I am proud to work with a rockstar team that always has my back and shares my love of customer success!
John Fitisemanu — Senior Account Executive
I've been with the Profound team for almost six years, and I can honestly say that I still love my job! As the Support Team Lead, I love being a part of growing our Support team here at Profound Logic, while also helping our customers directly with their needs. Every day is a fun, new challenge that keeps things exciting! While devoting my own time, knowledge, and expertise here at Profound, I'm happy to be a part of a team that continually invests in me, both professionally and personally.
Emily Seage — Support Team Lead
I have proudly been an Enterprise Architect with Profound Logic for over three years! My role is hands-on, and I value having an active role in making projects come to fruition. My drive will always be to provide the best solution for each project. It is incredible to be with a company that appreciates my skill set. With over 25 years of building ERP-level applications utilizing different languages, databases, and frameworks, I am happy to say that I am still growing with Profound!
Scot Roach — Enterprise Architect
I have been with Profound Logic for almost three years and have never been more fulfilled! As a Senior Consultant and Project Manager, I can be laser-focused on customer needs. At Profound Logic, we take the what-if questions and provide real-world solutions. My team values communication and knows open lines of communication are vital to any successful project! Having been a customer for 10 years prior to coming on board I can confidently say there is no better product, support, or modernization services in our industry.
Kevin Hunter — Senior Developer