Your IBM i (AS/400) has been essential to your business for years…
Now is the time to ensure the success of your business systems for many more years to come.
Other vendors will suggest that the best approach to IBM i Modernization is to refactor source code, adopt another legacy language, or migrate away from IBM i altogether.
Profound Logic is the only IBM i transformation partner with a fully integrated solutions stack to solve today's business challenges, prepare you for the future, and leverage existing IT investments where possible.
For over 20 years, our mission has been to deliver business value through innovative technology and talent.
Our solutions enable you to:
Ensure project success from the start by aligning business and IT requirements
Plan for the future by discovering "what is possible"
Hit your transformation targets by defining a strategy
Maximize value and minimize risk with an iterative, agile approach
Get your projects done on-time and on-budget with the ideal transformation partner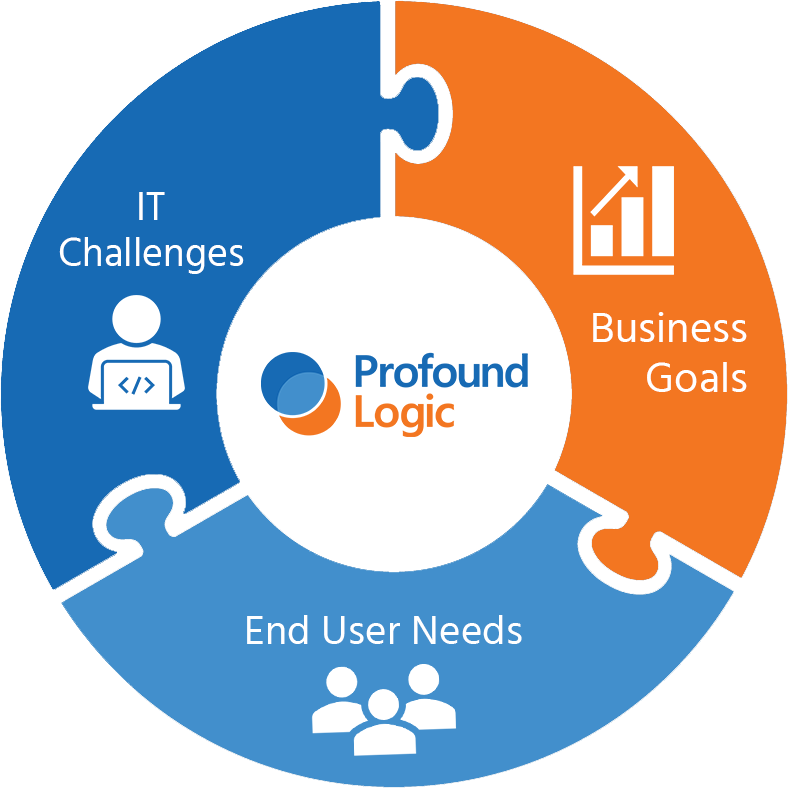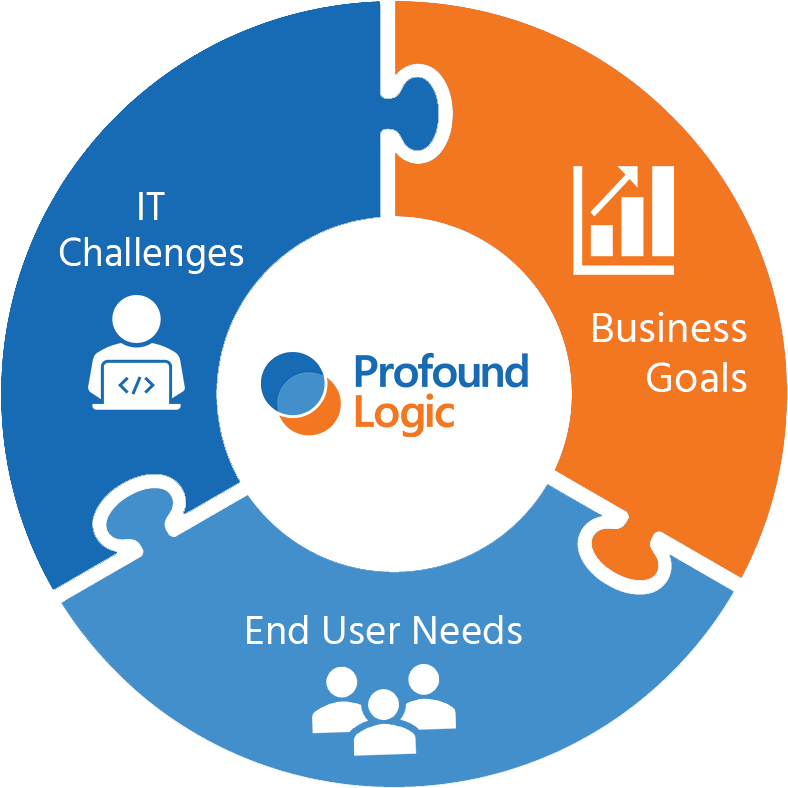 Profound Logic provides a range of products, services, and staffing options to meet business requirements, implement modernization programs, and deliver value faster and at a lower risk than total system rewrite or replacement.
Our solutions support your technology initiatives in three key areas:
Modernization & Transformation
Thoroughly analyze business systems, architecture, and applications
Automate the transformation of your legacy source code to truly modern Node.js and RPG with proven technologies and services
Turn green screens into truly modern user interfaces with award-winning development tools
Integration & API Development
Successfully adopt new systems and technologies with integrated and portable business systems
Ensure robust, stable, and secure API development
Turn your Systems of Record into Systems of Engagement with REST Web Services
Rapid Application Development
Vastly increase time to market for new application development
Keep end-users happy by quickly enhancing applications
Support remote workers with mobile applications
Deploy applications faster with low code solutions
These solutions fit together to support seamless, scalable, and agile IT initiatives. They give you the ability to address technical debt with quick "wins", such as UI modernization, while offering robust options for enterprise-wide development, integration, and transformation.
Let's discuss your modernization roadmap: