The Challenge
As a wholesale distributor, Piggly Wiggly Alabama Distributing Company, Inc supplies food products to approximately 300 independent grocery stores throughout the Southeastern United States.
The continuous process of filing claims and returns has historically been a manual effort involving paper and manual data entry. This antiquated process created a host of problems, including delayed customer returns, loss of internal productivity, and extraneous manual data entry/verification.
"Tactically, Profound Logic did a brilliant job of implementing the technology, so everything was clean and easy to use"
Jeff Talley
Homewood IT, LLC (PWADC contractor)
The Solution
Piggly Wiggly Alabama Distributing Company, Inc utilized Profound.js to write RESTful APIs that interact with the IBM i to read and write data on behalf of a browser-based, self-service, electronic claim system. Profound's solutions provided customers with an easy and modern way to enter claims.
With claims now being submitted electronically, Piggly Wiggly can, in real-time, verify and cross-check claims with the customer invoice on IBM i.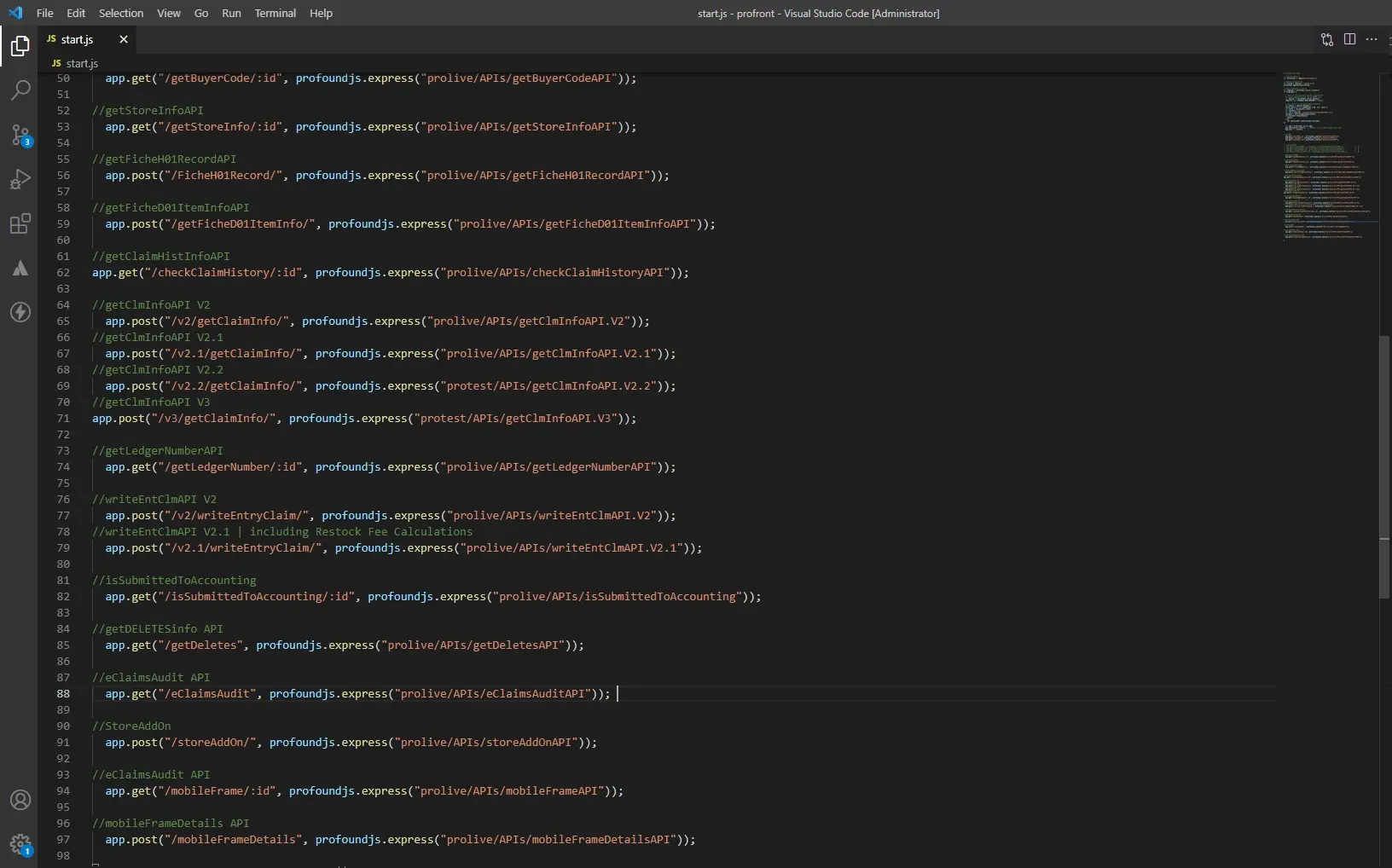 "We've gotten amazing technical support and services from Profound Logic, and we're planning on doing a lot more moving forward"
Jeff Talley
Homewood IT, LLC (PWADC contractor)
The Results
With Profound Logic's solutions, Piggly Wiggly Alabama Distributing Company, Inc was able to impose validation logic on electronic claims and move away from a cumbersome, error-prone, paper-centric manual process. This move towards a modern claim entry system is expected to bring Piggly Wiggly savings of hundreds of thousands of dollars a year.
Speeding up the claims process has also freed up time for the IT team to focus on new development. This new development, powered by Profound.js, can now happen much more quickly and can be implemented incrementally because of Profound's fully integrated suite of solutions.