The Challenge
Third-party freight carriers across North America rely on Ryder's Last Mile legacy systems to successfully deliver packages. Ryder's low-code, screen scraping solution has long served them well, but as consumers' delivery expectations evolved, their applications had a hard time keeping up.
Constantly adding features on top of underlying green screens resulted in a monolithic application that was no longer intuitive nor scalable. Barnabus Muthu, IT & Application Architect at Ryder, knew he had to build a modern web solution if Ryder wanted to stay competitive.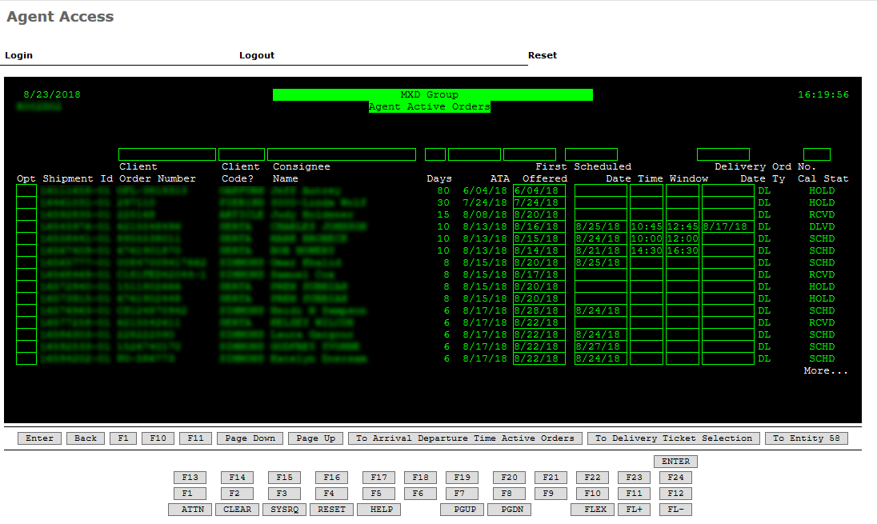 Original Green Screen Application Interface
"Historically with our applications, we used a low-code, screen-scraping solution to emulate green-screens on a web-browser. However, it was not intuitive or scalable."
Barnabus Muthu, IT & Application Architect at Ryder
The Solution
Muthu envisioned an all-new, intuitive web application that could give his freight carriers real-time access to critical information. He knew this would require a lot of new development, but he also didn't want to abandon his legacy programs' extensive business logic.
These reasons made Profound Logic's product line a perfect fit. Our Node.js development solutions, including Profound.js, allowed Muthu to expose his IBM i databases via API to push and pull data from external cloud systems in real-time. He was also able to implement powerful open source packages from npm, slashing his team's development time. Before he knew it, Muthu achieved exactly what he set out to do: he built a modern, web-based application that no longer relied on green screens, while leveraging his existing RPG business logic.
The Result
Muthu and his team called their new, web-based solution RyderView.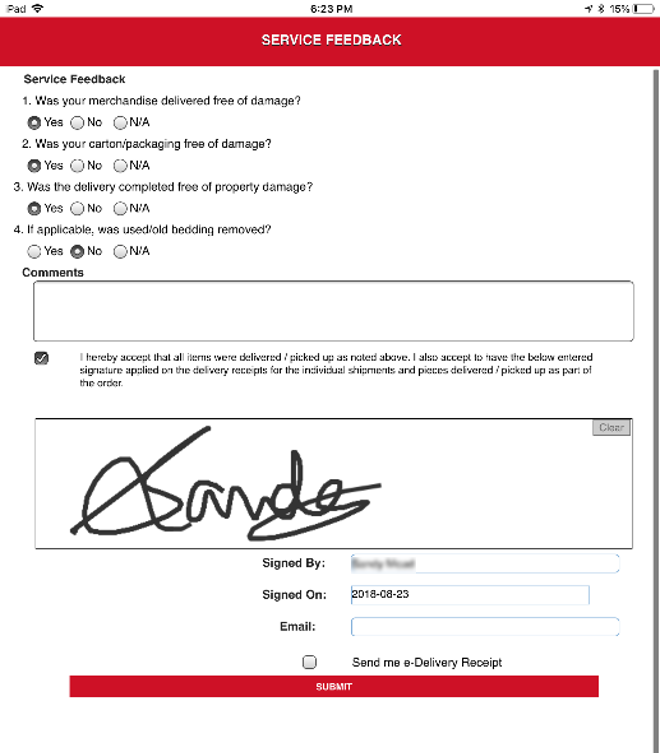 Signature pad in mobile application
RyderView transformed usability for their customers. Third-party users now had much easier and more efficient ways to perform important system operations. Much of what used to require complex actions now could be achieved with single touch/click options. For Ryder, this translated to faster onboarding and reduced training costs.
For third-party users, this meant improved productivity. Entire time-consuming processes were made obsolete. Prior to application modernization, Ryder's third-party agents used paper-based templates to capture information while in the field. Now that Ryder's new application used microservices to push and pull data from iDB2, end users could now access and enter data via a mobile application. These advancements benefited Ryder as well, allowing them to eliminate paperwork, printing costs, and the licensing of a document processing software.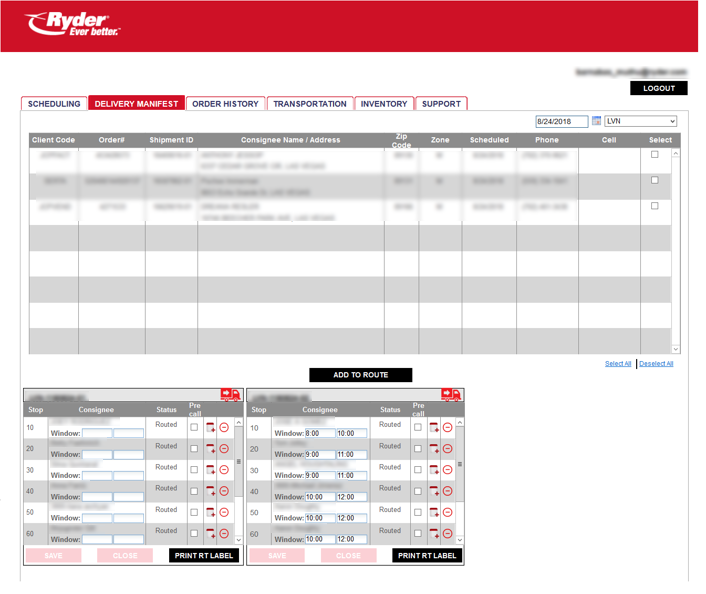 Modern ERP business hub
The RyderView mobile application also provided another key benefit they couldn't before: real-time information. Mobile app dashboards gave freight managers real-time visibility into how their operators were performing on their stops, instead of having to wait on email reports. This enabled them to be more proactive in optimizing deliveries and managing their teams. Each site where RyderView was rolled out enjoyed faster cycle times with an average reduction from Hub to Home by 1.1 days.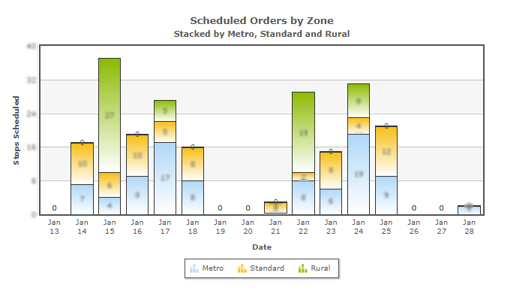 Custom interactive business dashboard
The speed and efficiency that RyderView enabled also translated to their bottom line. Ryder was able to reduce their service-to-invoicing time from 48 hours to 24 hours, resulting in quicker revenue recognition. It allowed them to decommission their legacy screen-scraping tool, saving them $30,000 a year. It also resulted in effort savings, where simplified processes reduced 10 person-hours per week per site.
And maybe most importantly, the Ryder team could now look ahead with a sense of excitement about the possibilities of their technology. Since deploying their new application, they've identified multiple use-cases and potential enhancements to continue improving the experience of their users. This includes building stand-alone, cloud-based applications on top of the IBM i legacy application through a microservices architecture. They were never able to offer such flexibility and scalability in the past.