The Challenge
When you have the government offices of two states relying on you to give them the best applications possible to get the job done, you know you have to deliver. This is the case for Solutions, Inc. For over thirty years, Solutions, Inc. has been the custom software development choice for government agencies throughout Iowa and now marketing to Nebraska.
"Solutions, Inc. created custom IBM i software to help govern 43 counties in two states and a wide range of departments," explained Max Elg, VP of Operations. "Our customers rely on us to make sure their offices function as efficiently as possible."
One of the challenges to that efficiency was dealing with old-fashioned, 5250 green screen interfaces. Solutions, Inc. deployed modern GUI screens for their software several years ago using a well-known product for application modernization. And while the product succeeded at giving their applications a new look, the company's development team, led by Chuck Pitts, realized that they would need to find a better option to carry them into the future.
"The software we were using to modernize our AS/400 screens was very limited," explains Pitts. "It didn't deliver the ability to incorporate multiple grids on a screen, and its menu system was disappointing. As developers, we didn't have control over the capabilities, just could only create green screens. That just wasn't enough."
"As developers, we didn't have control over the capabilities, just could only create green screens. That just wasn't enough."
Chuck Pitts
Program Manager, Solutions, Inc.
The Solution
Finding the right application modernization software match can be a project in itself. Every company has different needs and goals. In this situation, Solutions, Inc. needed to find tools that would be easy enough for its team of six developers
to learn and use, but robust enough to give them more functionality than their current modernization software. They also needed to take into account the
custom JavaScript development that programmer Sam Huffman was working on.
The Solutions, Inc. team considered moving to PHP development, but realized that it would take too much time and cause too much disruption to train their developers on a new language.
"We're RPG developers," says Pitts. "It's what we know. And because there's just six of us managing the development of custom software for thousands of users, we knew we needed a modernization option that would be intuitive to RPG developers and not force us to re-write code. That's one of the reasons why we decided on Profound UI."
Profound UI is a suite of tools that makes it easy to transform existing RPG applications into GUI browser-based applications, or develop new, rich desktop applications that run on the IBM i. With Profound UI, developers can use their existing RPG source code to deliver modern HTML5 application interfaces. The solution includes a patented Visual Designer that allows users to build graphical
interfaces by dragging and dropping widgets – like tab panels, charts, CSS buttons, and maps – onto a canvas. Then, by converting the 5250 DDS source files into Rich Display files and using RPG Open Access, businesses can cut their ties to green
screens and deliver truly modern applications, while retaining their development talent, source code, and IBM i system.
One of the problems Solutions, Inc. had with their previous modernization software is that the modernized screens rendered differently in their designer tools compared to what the end-users would see in the final product. Part of this was due to the way applications were served up – through a Windows server and ActiveX. Partly, it was due to the limitations of that modernization software
itself. This is not the case with Profound UI.
"In addition to being completely native to IBM i, with no Windows middleware, the Profound UI Visual Designer is a true WYSIWYG," says Elg. "In fact, my developers like to call it, 'WYSIWYG-RA': What You See Is What You Get, Right Away! We know that the screens we develop in Profound UI will be the screens that our end-users will see. No guess-work required."
The Solutions, Inc. team was also impressed with the Atrium module, that enables them to add modern navigation to their applications. With Atrium, their end users no longer need to rely the clunky, unintuitive menu options within a 5250 green screen. Their applications have been customized for efficiency, with navigation that delivers them to the information they want to see with just a click of the mouse.
Mass conversion services were also used in Solutions, Inc.'s modernization project. This service enabled the Solutions, Inc. team to roll out modernized application screens in an automated manner that significantly reduced manual efforts.
"Creating GUI screens for five million lines of code and over six thousand screens would have taken our team longer than we would have liked," explains Pitts. "With Profound's Mass Conversion service, the modernization process was automated and saved us a ton of time."
The Results
Since deploying the Web Editions of their Innovative, TL2000 and TMT software in 2013, TMW reports very positive feedback from their customers. Not only do these versions give customers access to TMW's powerful transportation solutions, they give their customers the continued benefits of remaining on the IBM i platform.
"For our customers making the decision to go forward with these systems, employee satisfaction and retention are important factors in the equation," says Mullins. "Their users can now enjoy a browser interface with familiar point-and-click operation that also presents their data in a format they may find more appealing and less intimidating."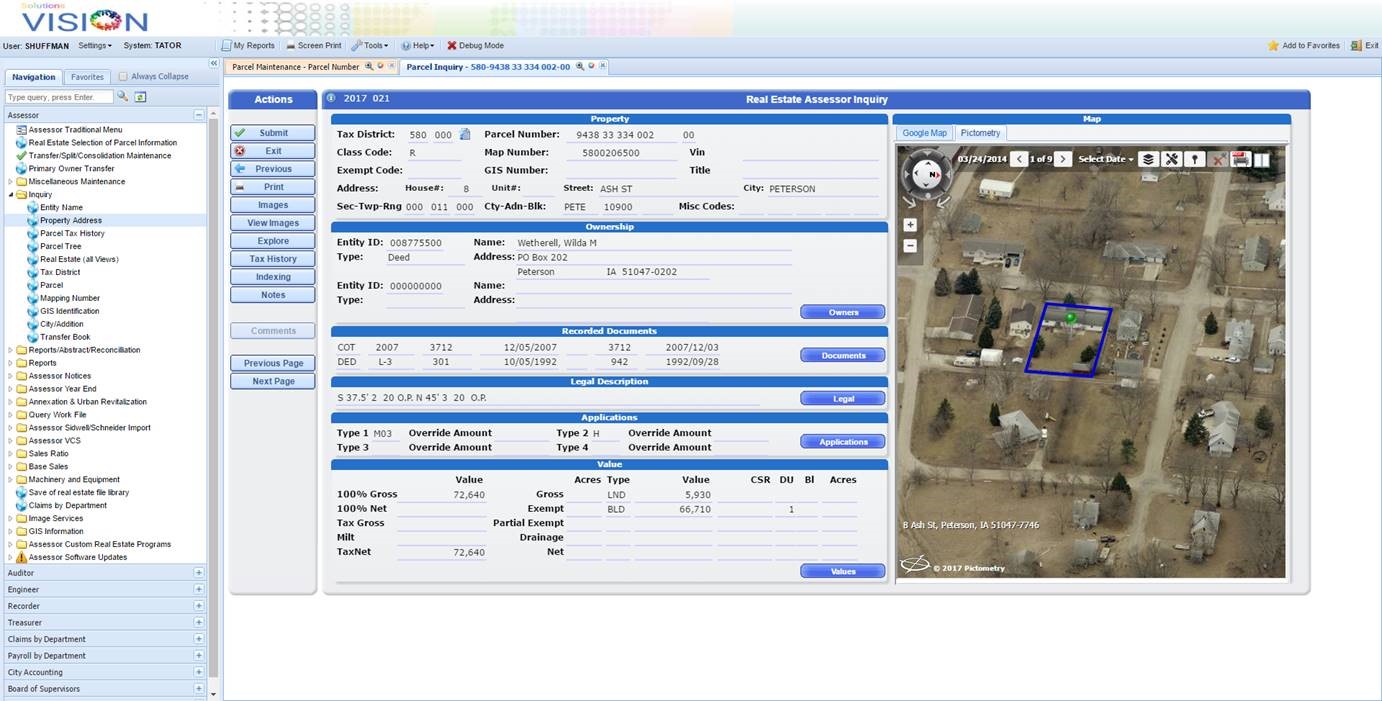 VISION, Solutions' modernized real estate app, features modern functions like Google Maps and tabbed browsing.
For several years, TMW has also offered customers affordable alternatives to hosting and maintaining their software inhouse with online versions of TMW solutions. These include Innovative Access and Access Plus as well as TL2000 Access Plus. The addition of fresh, modern interfaces that are totally browser-based have added to the appeal of these offerings, bringing in new customers for the product lines.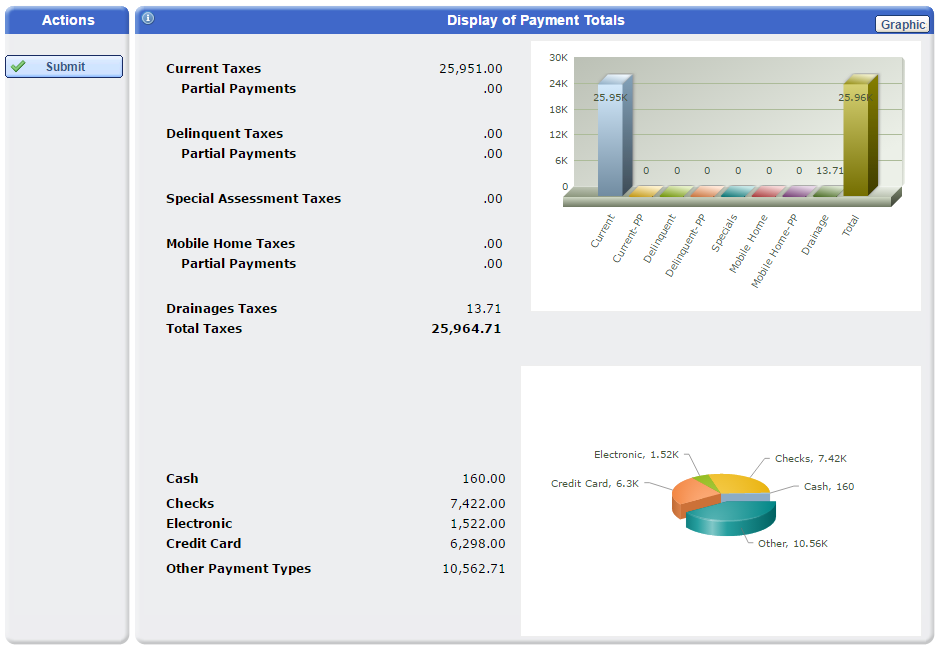 Graphs and diagrams provide new insight into their sales numbers.
Mullins and his team have only one thing to say to any ISV looking to add a modern front-end to their IBM i software: Just do it!
"Modernization does not have to be a long process at all using the Profound UI product," states Mullins. "If you plan ahead to determine the desired theme, the conversion from DDS to Rich UI can be accomplished very quickly with minimal tweaking. And the customer service even while using the trial product was terrific as well."